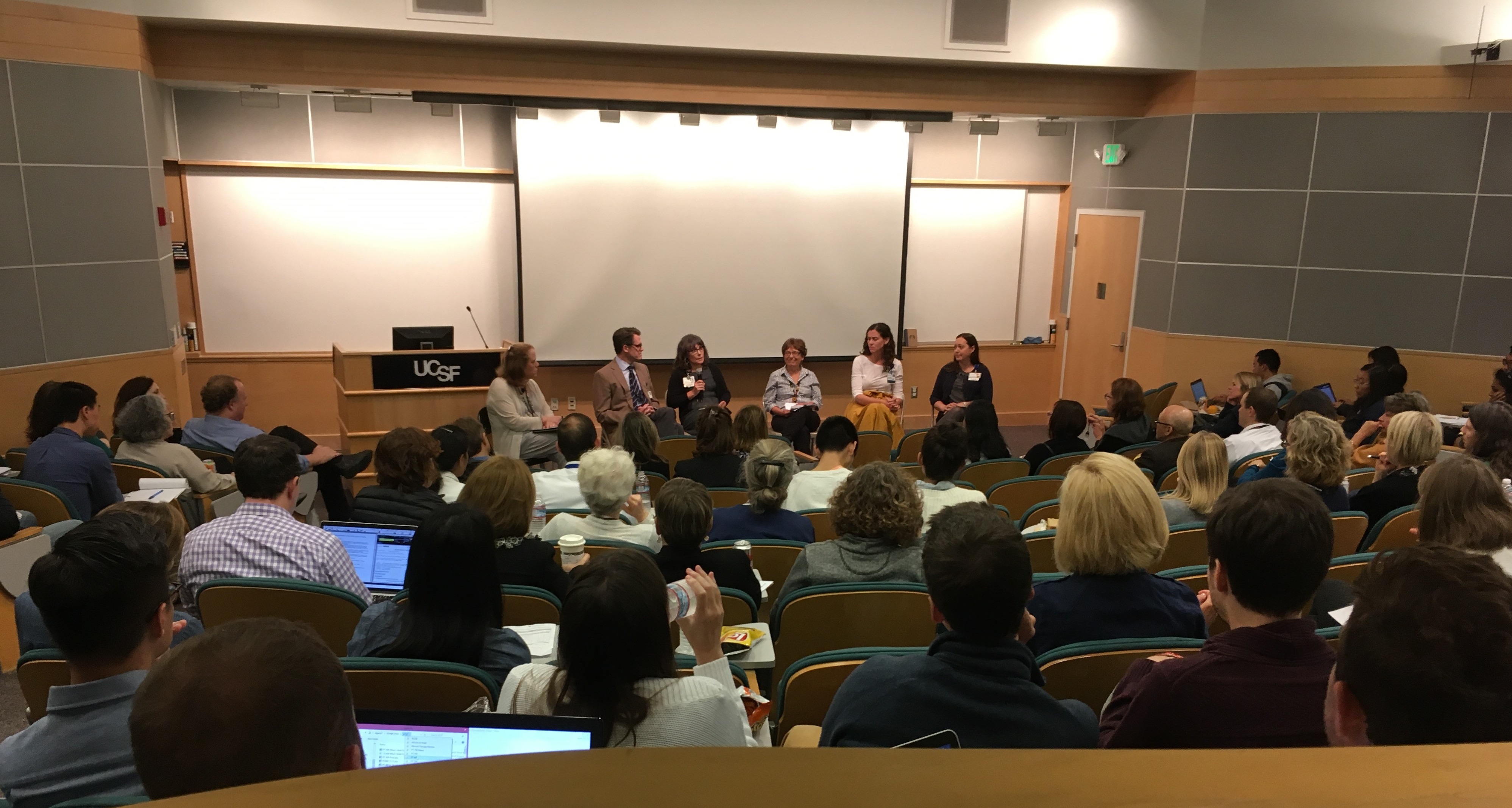 Thank you for providing this opportunity to all members of the UCSF community
- Schwartz Rounds Participant
What are Schwartz Rounds?
Schwartz Rounds are grand rounds style events that focus on a case or a theme related to the emotional impact of patient care that care team members experience. A multidisciplinary panel is facilitated to share their experiences, and then the discussion opens up to comments from audience participants. It is a great way to reflect on subjects that may not be typically discussed in a group forum.
When and Where?
Thank you for the opportunity to listen to so many amazing stories about caring for others who need our clinicians and experts to achieve healing and comfort.
- Schwartz Rounds Participant
Once a month or every-other-month on Tuesdays from 12-1PM. Primarily located on the Parnassus campus with plans to come to Mission Bay in 2018.
Who may attend?
All UCSF employees and trainees are welcome. CEUs are offered for those who may receive them.
Additional Information
Lunch is provided first-come first-serve
Please email [email protected] to be added to the calendar invite ListServ to hear about upcoming events
You may also email if you have a topic or theme recommendation, or would like to be involved in Schwartz Rounds
Background Information:
The Schwartz Rounds™ program, now taking place in more than 430 healthcare organizations throughout the U.S., Canada, Australia, New Zealand and more than 150 sites throughout the U.K. and Ireland, offers healthcare providers a regularly scheduled time during their fast-paced work lives to openly and honestly discuss the social and emotional issues they face in caring for patients and families. In contrast to traditional medical rounds, the focus is on the human dimension of medicine. Caregivers have an opportunity to share their experiences, thoughts and feelings on thought-provoking topics drawn from actual patient cases. The premise is that caregivers are better able to make personal connections with patients and colleagues when they have greater insight into their own responses and feelings.
A hallmark of the program is interdisciplinary dialogue. Panelists from diverse disciplines participate in the sessions, including physicians, nurses, social workers, psychologists, allied health professionals and chaplains. After listening to a panel's brief presentation on an identified case or topic, caregivers in the audience are invited to share their own perspectives on the case and broader related issues.
UCSF began Schwartz Rounds in March 2017.